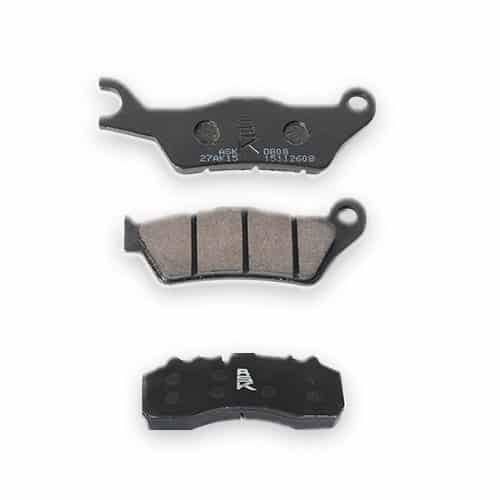 Brake lining or brake pads are considered to be the best thing that could happen to the automotive industry. These have various uses and advantages. These help to control and disseminate high heat temperatures also produce low sound and are structured adequately to increase efficiency. Buying brake lining from the best brake manufacturer is equally important as buying brake lining. The best manufacturer will ensure that the standardized and best quality products are delivered without compromising anything. One should do thorough research of the reputed brake pad manufacturer before finalizing it and look out for some major features and factors. Here are some tips one could consider while choosing the brake manufacturer.
These are:
Quality of material used: One should look for the type of material used by the brake manufacturer. The material should be of very high quality and well combined with the other material. It is seen that high-quality material and its alignment with other raw materials could increase the life of the product by 30%. One should look for premium manufacturers.
Customer service and reviews: The manufacturer should have a good reputation and goodwill in the market. It should be capable of providing the best services to its customers. If any manufacturer does this, they will automatically have the best customer ratings and reviews as customers will always be satisfied with their services.
Cost-effective: Another significant thing to keep in mind is the cost-effectiveness of the product. The product should be able to deliver the service as per its price. It should not be overpriced and be reasonably priced.
Use internet referrals to find the best manufacturer: One should always conduct some kind of research to find the best manufacturer. Using referrals could be of great help as one can consider the experience of other persons while finally purchasing them.
Look out for the friction coefficient: While buying the braking pad, one should confirm the brake pad's friction coefficient for better results. The coefficient will affect braking performance if it is too high or too low. One should select the manufacturer that provides the product with the right friction coefficient that is neither too high nor too low.
The product's service life: Each manufacturer provides the option of getting these serviced after completing certain kilometers. Thus, one should always confirm and verify these before buying them.
There are various brake pad companies in India. One should gather the maximum possible information about the company before making the purchase decision. This will help them in long run and build a long-lasting relationship with the manufacturers. Brake lining is usually made using a combination of raw materials. These mixing and combining requires special know-how and technical knowledge. One should ensure that the brake lining so selected can work effectively in different circumstances. Thus, selecting the right brake manufacturer is a critical step that one should not ignore. One can always keep these tips in mind to find the best brake manufacturer.