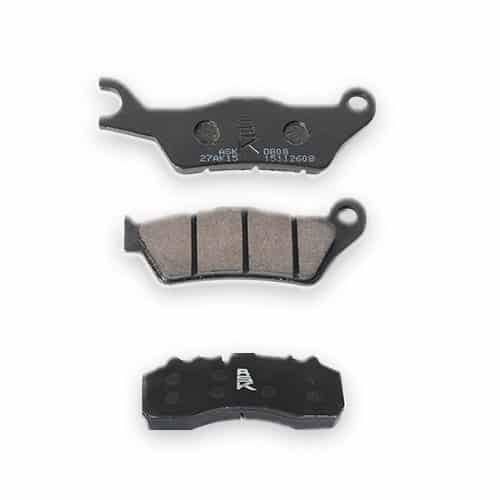 The brake assembly of vehicles like two, three, and four-wheelers are essential as they protect its occupants from any miss happening or potentially hazardous circumstances. Dedicated vehicles or automobile manufacturing companies ensure the best quality components are used for the brake assembly of vehicles that are manufactured in-house using the best methods. Sourcing various components like brake pads, control cables, lubricants from dedicated manufacturers becomes essential. Selecting and comparing different types of brake pad manufacturers and various components as manufactured by them is very important to get hands-on quality components that are affordable at the same time.
Various types of manufacturers can make available dedicated services combined with the components which can be used within a brake assembly of vehicles. Selecting the best among them requires an understanding of various aspects. Some aspects and tips for selecting the best manufacturer for sourcing the necessary components used within brake assembly of vehicles are listed below:
Availability of quality components at the right time:
The first and foremost tip for selecting the best manufacturer is to understand and ensure the best quality components are made available. Quality of brake pads, control cables, lubricants, and aluminium die castings as used within the brake assembly of vehicles ensure the safety of its occupants. Moreover, one must ensure the components as sourced from a particular manufacturer are government certified, and ISO approved to ensure proper quality and safety. Apart from ensuring quality, one must even make sure the components are made available on time using the right supply chain without causing any inconvenience to the production of vehicles.
Ensuring affordability of ordered components:
Price is also an important aspect that one must understand before selecting a particular manufacturer for sourcing the components used within the brake assembly of vehicles. Dedicated manufacturers of brake pads and other components ensure quality as well as affordability. Therefore, one must keep in mind the overall price point of various components and compare the same with different manufacturers to select the best among them. One must also identify companies or manufacturers which deliver components at affordable prices and offer discounts on bulk orders.
Making available necessary quantities of ordered components in bulk:
A particular manufacturer manufacturing and making available brake components must even ensure the ordered components are delivered on time and according to the specifications provided by a vehicle manufacturer. Companies manufacturing automobiles must ensure brake pad manufacturers even accept bulk orders and make them available in the right quantity and within a specified period. A dedicated manufacturer must deliver the best components in the right quantity and of the best quality without causing any kind of inconvenience to an automobile manufacturer.
Apart from the above-mentioned aspects, one must ensure a particular manufacturer of brake pads, control cables, and aluminium die castings deliver maintenance or replacement services and even offer warranties on the products ordered. Selecting the best manufacturer can help in making the cars manufactured safe and can offer a comfortable and smooth drive to their owners.