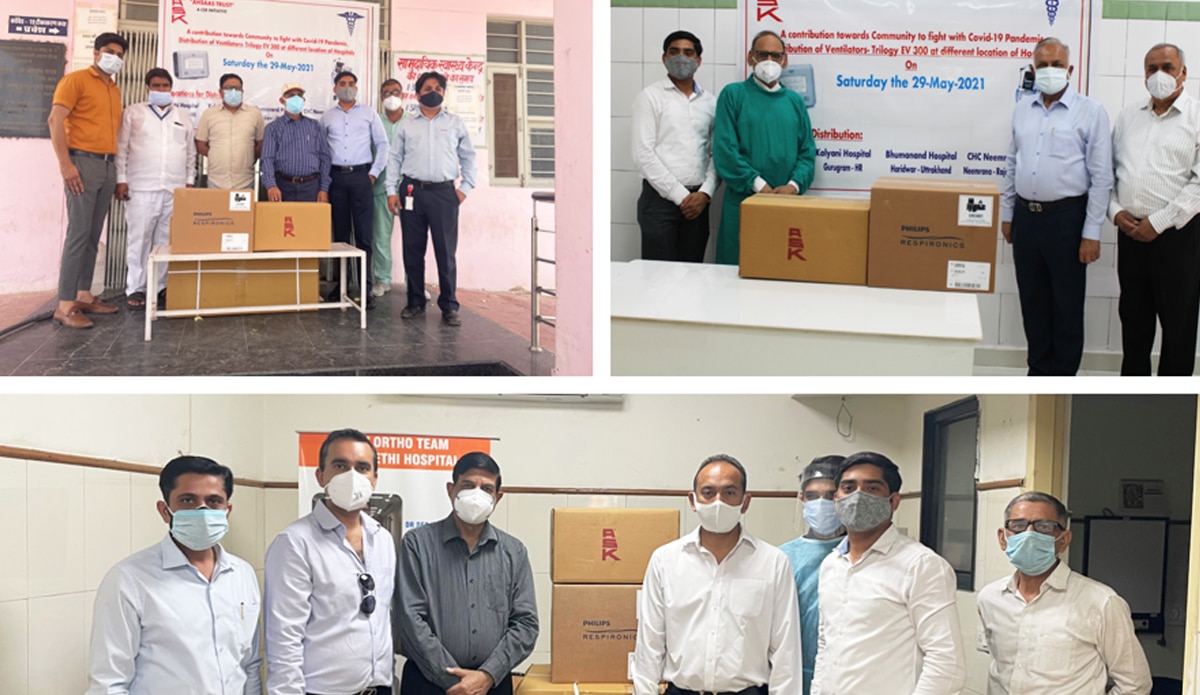 Donation of ventilators to support the community in this pandemic COVID – 19 situation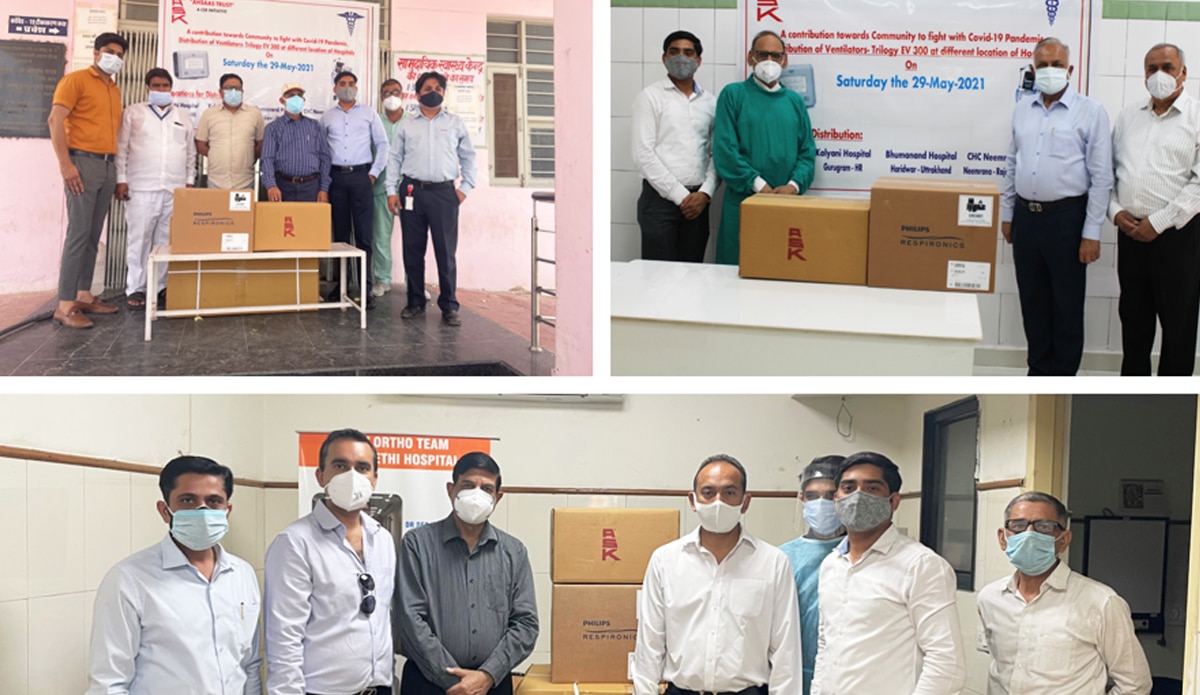 ASK Automotive Pvt. Ltd., is doing its CSR initiative through AHSAAS Trust. The group has stepped up its support to fight against the unprecedented surge in the second wave COVID-19.
The ASK Automotive Pvt. Ltd., in keeping with commitment towards Corporate Social Responsibility through its AHSAAS Trust, is donate a dedicated support to the community by donating 5 Life-Saving support ventilators (Philips – Trilogy EV300) worth Rs. 30 lakhs to Hospitals at 5 different locations.  The "AHSAAS Trust" is distributing the ventilators at: 
ESI Hospital, Manesar, Gurugram (Haryana)
Sethi Hospital, Gurugram (Haryana)
Kalyani Hospital, Gurugram (Haryana)
Community Health Center, Neemrana (Rajasthan)
Bhumanand Hospital, Haridwar (Uttarakhand)
In the words of Mr. Kuldip Singh Rathee, Chairman, ASK Automotive Pvt. Ltd. "the name of our Trust tells the story of our feelings about the community and our Trust will always be in touch with the humanity by extending its support in an effective manner. Mr. Rathee also admired the commendable support of the doctors towards the society in this pandemic and was thankful to all the doctors' fraternity and other frontline workers.
Mr. Rathee shared that ASK Automotive Pvt. Ltd., through AHSAAS Trust, is also setting up an Oxygen Plant with the capacity of 30 nM/hr at IMT Manesar, Gurugram. This plant will cost about Rs.90 lacs and shall be operational within 10 weeks.  This will be a small contribution towards the much-needed preparedness to meet the demand of Oxygen for the next Co-vid wave or any such unforeseen eventuality in the future.
ASK Automotive Pvt. Ltd. is a leading manufacturer of Brake Shoes, Brake Pads, Aluminum Die Casting Components and Safety Control Cables and trying to do a bit for the welfare of the society in this worst pandemic of the century.