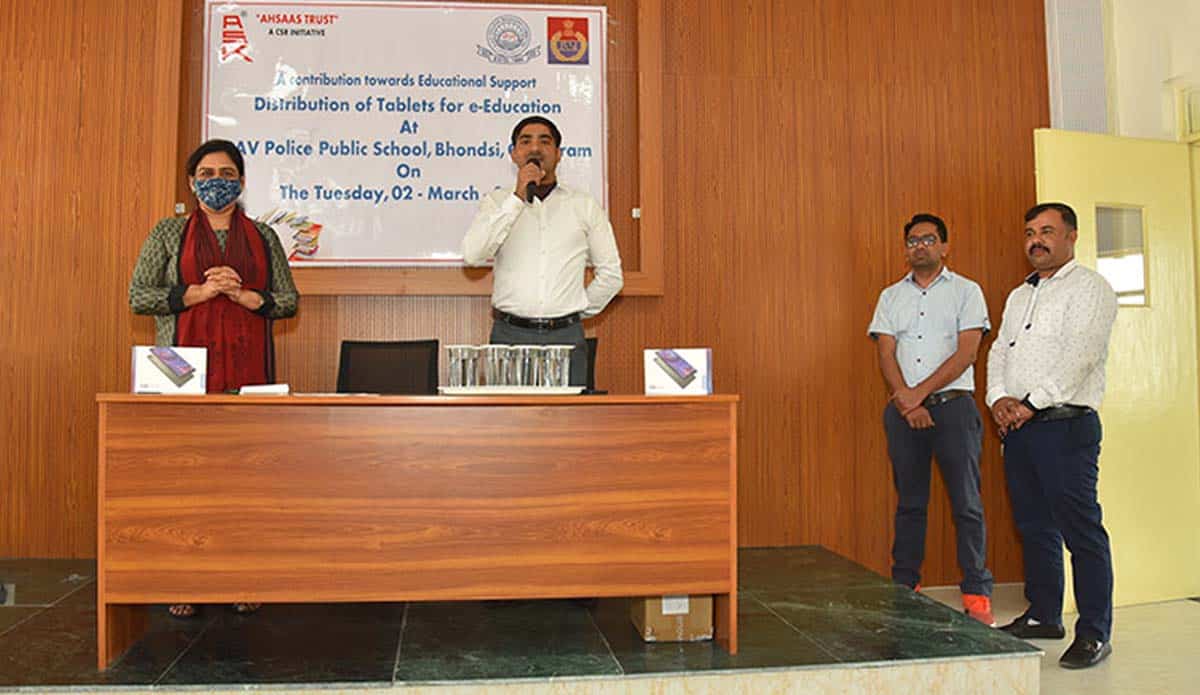 AHSAAS joins hands with DAV police public school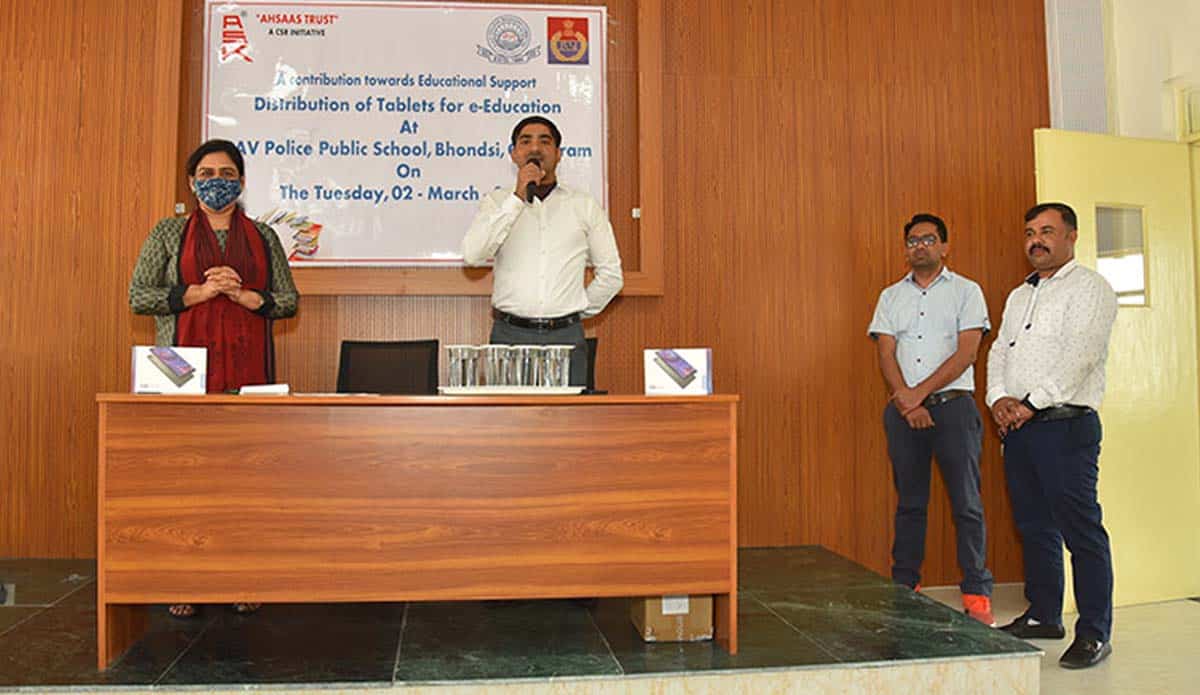 Ahsaas joins hands with DAV Police Public School in Bhondsi Gurgaon to ensure that innovative platforms and quality education is available for students especially during the Pandemic times.
Taking the vision of Chairman and Managing Director Mr. KS Rathee and Mrs. Vijay Rathee forwards, AHSAAS the CSR trust of ASK Automotive Private Limited gifted 35 underprivileged students with mobile tabs to safeguard the disruption of E Classes during these troublesome times. In the presence of Principal Rashmi Lohan, Mr. Rajesh Kataria (Head of Human Resources ) addressed the students and wished them the very best for a brilliant and healthy future.