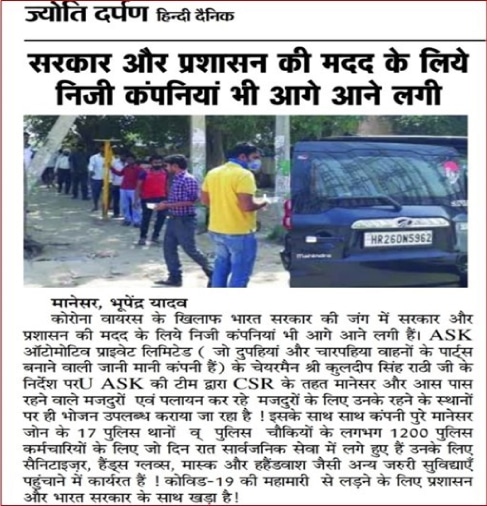 SUPPLY OF FOOD TO THE NEEDY AND MIGRANT WORKERS ALONG WITH DISTRIBUTION OF COVID CARE KIT TO 17TH THANAs of MANESAR ZONE POLICE.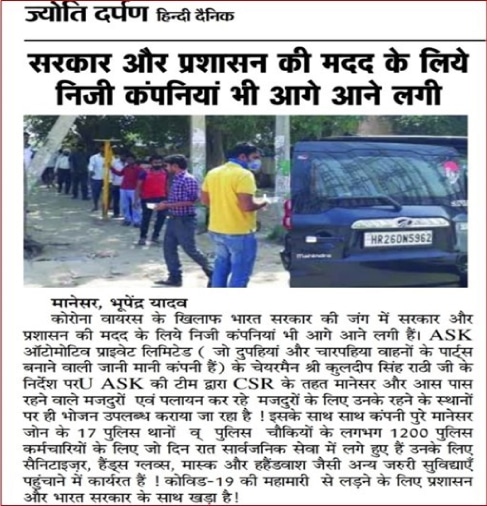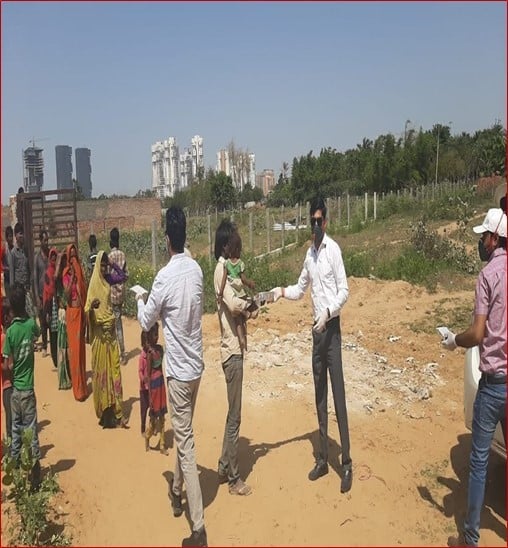 ASK contributed to support by providing Foods, Masks, Hand Sanitizers to the migrant workers, people and the Police 'Thanas in the vicinity of Manesar during Covid-19 pandemic. In other hand, AHSAAS Trust of ASK Automotive was providing food to the migrant workers/ constriction workers those were not able to get the food for their lives during pandemic.
The local administration and labor department officials were also aligned with our group to stand with us and support to find the needy.